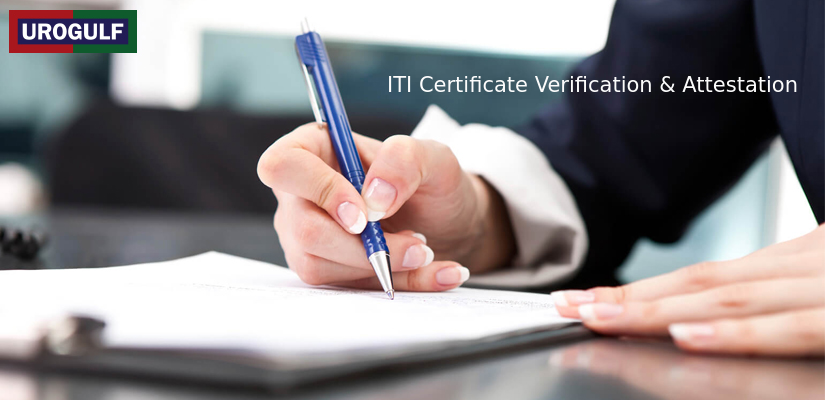 Certificate Verification and Attestation
Are you an ITI certificate holder with experience who is looking for technical jobs abroad? If yes, then there are certain procedures that you need to complete for getting your dream job abroad. One such process is
certificate verification
and attestation of your personal, educational and commercial documents.
ITI certificate is a diploma certificate accorded by the institutions after successful completion of the course. It is a professional course certificate, and you need to submit your educational documents during the application process.
Why ITI Certificate Verification is Mandatory?
As many cases of faking documents have been surfaced recently, governments have decided to verify the documents submitted by the immigrant employees. Many foreign countries have made it mandatory to attest the certificates from the country where it was issued.
As more technical workers are immigrating to abroad for better job opportunities, it is essential to verify the documents from the country where it was issued.
ITI certificate verification
is mainly done to avoid document forgery and fraud. An attested ITI certificate proves that the applicant is qualified to do the job.
Process of ITI Certificate Verification and Attestation in India
University verification is an important step before doing the certificate attestation process for educational documents. The university or institution where you completed your studies has to verify the documents.
HRD Attestation:
After the
university verification
, the documents are attested from the respective state HRDs. It is done only for government recognized educational documents.
Embassy Attestation:
It is the final process in Indian
certificate attestation
. You need to attest the documents from the embassy of the country that you are intending to travel.
Want to attest your ITI certificate? We can assist you in the certificate attestation process. For more information, please visit,
https://www.urogulf.com/iti-certificate-attestation